Transport Package:
Paper Box
Specification:
CE/ ROHS/SGS/GMP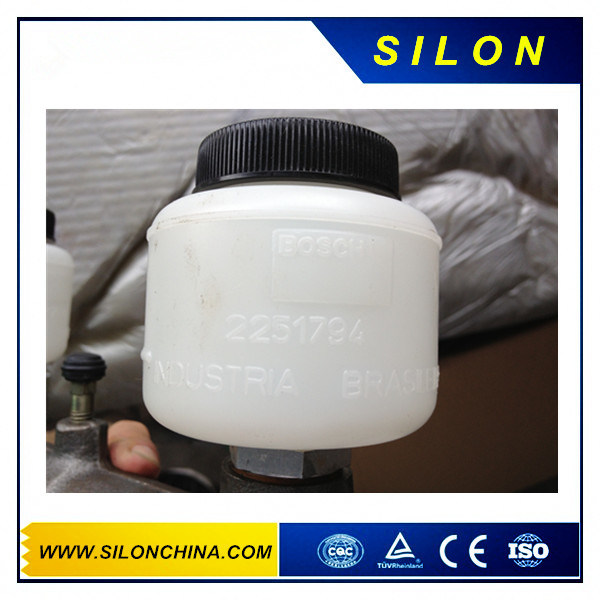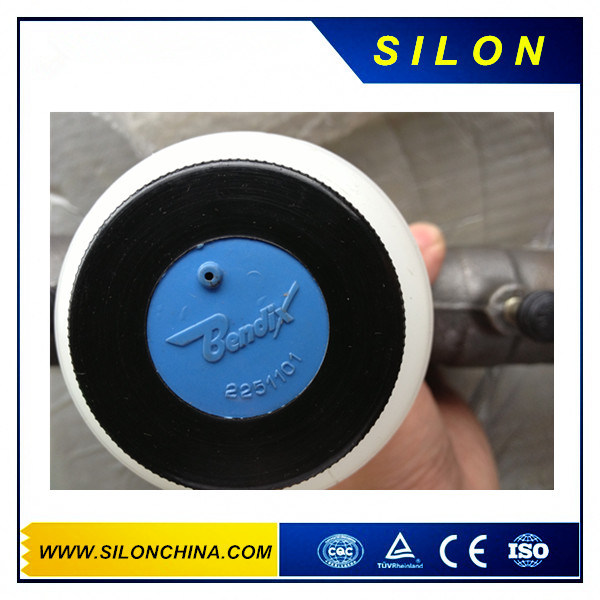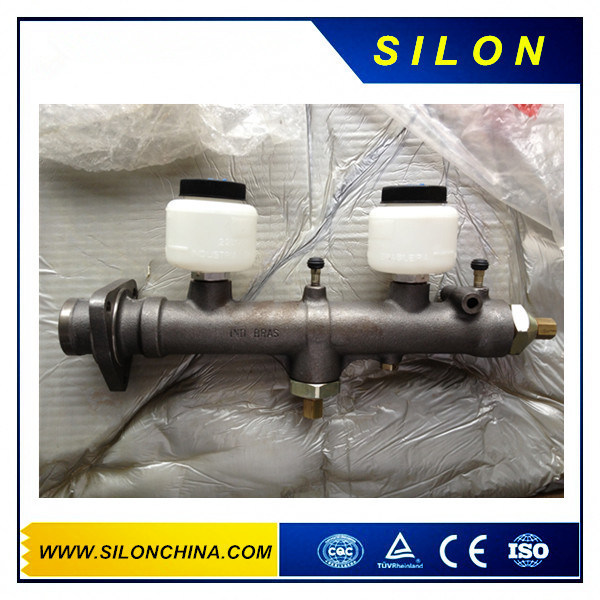 We can supply wheel cylinder, brake master cylinder, clutch master cylinder and clutch slave cylinder for over 800 models.
1. Quality control
A. ISO9001 quality certificate at 2005
B. Developed by OEM samples
C. High quality rubber parts
D. China OEM supplier
2. Our predominance
A. High quality control
B. Prompt delivery
C. Customer's samples and logo are accepted
D. Wide range of products
E. Welcome trial and samll order
F. Competitive prices
3. Market
Our products can fit to the market of the southeast Asia, the Middle East, the south America, Africa and
The east Europe etc.
4. Our Capacity
Over 30000PCS per month.
5. Products List
| | | | |
| --- | --- | --- | --- |
| ISUZU: | Â  | TOYOTA: | Â  |
| 8-94128-162-0 | 1.1/8" | 47560-36200 | 1.1/8" |
| 8-94128-163-0 | 1.1/8" | 47570-36200 | 1.1/8" |
| 8-94128-164-0 | 1.1/8" | 47580-36200 | 1.1/8" |
| 8-94128-165-0 | 1.1/8" | 31470-36221 | 13/16" |
| 8-97081-145-0 | 1.1/8" | 31470-36213 | 3/4" |
| 8-97081-146-0 | 1.1/8" | 31470-26010 | 15MM |
| 8-97081-147-0 | 1.1/8" | 31470-35050 | 13/16" |
| 8-97081-148-0 | 1.1/8" | 31470-28040 | 13/16" |
| 8-94128-144-0 | 7/8" | 31470-36080 | 3/4" |
| 8-94128-145-0 | 7/8" | 31470-60081 | 13/16" |
| 8-94128-146-0 | 7/8" | 31470-60100 | 13/16" |
| 8-94128-141-0 | 1" | 31470-60171 | 7/8" |
| 8-94128-142-0 | 1" | 31470-60180 | 3/4" |
| 8-94128-143-0 | 1" | 31470-37040 | 3/4" |
| 8-94414-691-0 | 1.3/16" | 31470-12040/1 | 13/16" |
| 8-94414-692-0 | 1.3/16" | 31470-30220 | 13/16" |
| 8-94414-693-0 | 1.3/16" | 31470-10012 | 13/16" |
| 8-94414-694-0 | 1.3/16" | 31470-20171 | 13/16" |
| 8-94414-695-0 | 1.3/16" | 31470-0K030 | 13/16" |
| 8-97022-028-0 | 1.3/16" | 31470-32020 | 13/16" |
| 8-97022-029-0 | 1.3/16" | 31470-27011 | 13/16" |
| 8-97022-030-0 | 1.3/16" | 31470-20150 | 13/16" |
| 8-97022-031-0 | 1.3/16" | 31410-60290 | 3/4" |
| 8-97022-141-0 | 1.3/16" | 31410-35090 | 5/8" |
| 8-97022-142-0 | 1.3/16" | 31420-36130 | 5/8" |
| 8-97022-143-0 | 1.3/16" | 31410-27022 | 5/8" |
| 8-97078-613-0 | 1.1/8" | 31410-27072 | 5/8" |
| 8-97078-614-0 | 1.1/8" | 31410-60571 | 5/8" |
| 8-97078-615-0 | 1.1/8" | 31410-30050 | 5/8" |
| 8-97078-616-0 | 1.1/8" | 31410-12200 | 5/8" |
| 8-97078-617-0 | 1" | 31410-12330 | 5/8" |
| 8-97078-618-0 | 1" | 31410-35270 | 5/8" |
| 8-97078-619-0 | 1" | 31410-3S107 | 5/8" |
| 47601-603 | 1.1/8" | 31420-26030 | 5/8" |
| 47601-604 | 1.1/8" | 31410-10010 | 5/8" |
| 47601-633 | 1" | 31410-33011 | 5/8" |
| 47601-634 | 1" | 31410-20100 | 5/8" |
| 47601-635 | 1" | 31410-16040 | 5/8" |
| 47601-636 | 1" | 31410-60050 | 3/4" |
| 8-94128-149-2 | 1" | 31410-60023 | 3/4" |
| 8-94128-147-2 | 1" | 47201-27160 | 7/8" |
| 8-94128-148-2 | 1" | 47201-27170 | 15/16" |
| 1-47600-687-0 | 53.5mm | 47201-35120 | 15/16" |
| 1-47600-682-0 | 55.56mm | 47201-3D390 | 15/16" |
| 1-47600-684-0 | 53.5mm | 47201-3D010 | 1" |
| 47600-012 | 50.8mm | 47201-26530/26220 | 1" |
| 47600-013 | 50.8mm | 47201-33140 | 1" |
| 47600-014 | 53.5mm | 47201-26210 | 1.1/8" |
| 47600-378 | 40mm | 47201-12620 | 7/8" |
| 47600-379 | 40mm | 47201-16140 | 7/8" |
| 47600-408 | 44mm | 47201-32150 | 15/16" |
| 47600-409 | 44mm | 47201-32060 | 7/8" |
| 1-47600-778 | Â  | 47201-36080 | 1" |
| 1-47600-696 | Â  | 47201-38010 | 15/16" |
| 1-47600-697 | Â  | 47201-38040 | 15/16" |
| 8-94233-500-6 | 7/8" | 47201-60290 | 7/8" |
| 8-94230-541-3 | 1" | 47201-3D060 | 1" |
| 1-47600-583-0 | 1.1/2" | HINO: | Â  |
| 1-47600-584-0 | 1.1/2" | 47510-1170 | 1.1/2" |
| 1-47600-585-0 | 1.1/2" | 47530-1170 | 1.1/2" |
| 1-47600-586-0 | 1.1/2" | 47550-1370 | 1.5/8" |
| 1-47600-556 | 44mm | 47560-1140 | 1.5/8" |
| 1-47600-557 | 44mm | 47570-1030 | 1.5/8" |
| 1-47600-558 | 44mm | 47580-1030 | 1.5/8" |
| 1-47600-559 | 44mm | 47550-1150 | 1.1/2" |
| 8-97024-293-0 | 1.1/16" | 47560-1030 | 1.1/2" |
| 8-97032-847-1 | 1" | 47510-1910 | 2" |
| 8-97032-851-0 | 1" | 47550-2670/80 | 55.56mm |
| 8-94461-373-0 | 1" | 47510-1070 | 1.3/8" |
| 8-94258-525-0 | 1.1/16" | 47530-1070 | 1.3/8" |
| 5-47570-052-2 | 7/8" | 47550-1481 | 2.5/16" |
| 47570-035 | 29.6mm | 47550-1491 | 58.7mm |
| 47570-022 | 1" | 47550-1630 | 2.5/16" |
| 47570-023 | 1" | 47510-1290 | 47.5mm |
| 8-97039-704-0 | 13/16" | 47530-1290 | 47.5mm |
| 8-94319-315-0 | 7/8" | 47510-1202/1310 | 50.8mm |
| 8346-0077 | 29.6mm | 47530-1202/1310 | 50.8mm |
| 8-94414-242 | 7/8" | 47550-1690 | 55.56mm |
| 8-94336-888-0 | 13/16" | 47550-1461 | 55.56mm |
E Bikes,E Mountain Bike,Electric Mountain Bike,Best Electric Mountain Bike
Myatu Moped Technology Co.Ltd. , https://www.myatugroup.com