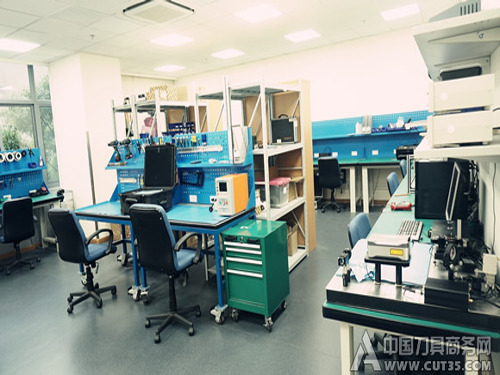 Renishaw (Shanghai) Trading Co., Ltd. has ushered in a leap in strategic development. The Shanghai headquarters moved to the new site - 1st Floor, No. 288, Jiangchang 3rd Road, Zhabei District. The new site is located in the elegant environment of the city North High-tech Service Industry Park. The park is located at the intersection of the central axis of the city and the Central Link. The rail transportation and the surrounding 25 major public transportation lines radiate to all directions in Shanghai. It is Shanghai's integration and connection to the Yangtze River Delta. "The first station".

Renishaw's Shanghai headquarters has a building area of ​​over 3,200 square meters and is undergoing renovations in two phases. The second phase is scheduled to be completed in early 2015. The first phase of the renovated building has a floor area of ​​1,860 square meters. It features product demonstrations, training centers and laboratories to provide OEM customers, distributors and end users with technical support for Renishaw's full range of products, including Raman spectroscopy. Systems and rapid prototyping manufacturing systems. We have also expanded the warehousing and logistics center, which has increased the scale of our service center and provided us with opportunities to provide customers with better and more efficient services and support.

"Renishaw had opened its first office in Beijing as early as 1994 and established a wholly-owned subsidiary in Shanghai in 2005. The new location of Renishaw further demonstrates Renishaw's necessity to expand the Chinese market. The determination of the bank," said Paul Gallagher, President of Renishaw (Shanghai) Trading Co., Ltd., "We look forward to continuing to carry out multi-faceted strategic development and establish a sound business in the rapidly growing Chinese market."

Renishaw China now has 11 branches and offices throughout the country, with more than 125 employees. Renishaw will use the new site as an opportunity to further enhance its cohesiveness and competitiveness and provide customers with high quality and innovative products and services.
Compared with conventional standard plastic injection molding machine, servo energy-saving injection molding machine equipped with high performance speed adjustable servo power control system. The machine successfully actualize the perfect matching and auto-adjust to the power requirement of injection molding machine. While saving 30%~80% power energy than normal injection machine, servo injection machine/Servo Plastic Injection Machine can also shorten the running and molding cycle time to increase the production efficency and stability, and increase service life of machine.
Servo Motor Injection Molding Machine
Servo Motor Injection Molding Machine,Hydraulic Injection Molding Machine,Servo Plastic Injection Molding Machine,Servo Energy Saving Injection Machine,Servo Plastic Injection Machine
Ningbo Rainbow Plastics Machinery Co., Ltd. , http://www.injection-machine.com