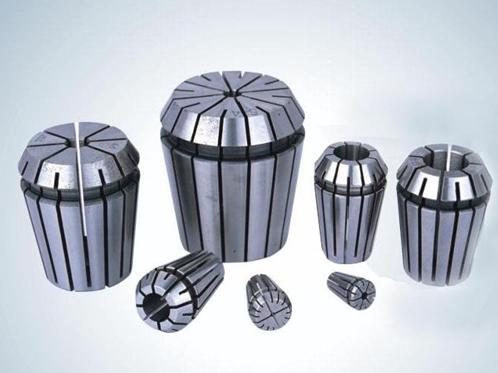 Looking at the domestic machinery hardware mold professional market, it gradually changed from a loose and extensive operation and management, and a traditional model based solely on trading functions to a new type of market organization system and business model that gathered various innovative elements. Pursuing transformation, trying to innovate services, and strengthening its own brand characteristics have become the consensus and pursuit of more and more specialized mechanical hardware mold market.
As a producer service industry, the mechanical hardware mold professional market provides comprehensive services for enterprises, covering the non-core business needs of customers and realizing the scale, intensive, and informatization of product operations. Give full play to its multi-service function, and realize the transition from a specialized market to a comprehensive market.
Trading methods and market form innovation

E-commerce facilitates the electronic and networked trading process of the tangible market and the virtualization and diversification of market conditions. The first mobile Internet e-commerce platform in the domestic hardware machinery mold industry – Jin Jitong. Through this platform, the buyers and sellers of the market will change the traditional on-site transactions into contactless remote transactions, through electronic catalogs, electronic advertisements, electronic contracts, and electronics. Settlement, electronic customs declaration, electronic shipping, and electronic taxation methods transform spot transactions into warehouse receipt transactions, forward transactions, etc., and realize the transition from market form to virtualization...
Display functional innovation

Mechanical hardware mold professional market products display general store display, exhibition display and other methods, but the physical market is limited by the time and space constraints, the display surface is relatively narrow and other factors, hindered its display function. Jinming International Machinery Mould City brand machinery trading area (machine 4s shop display center) through the use of
Machine Tool
display, presentation capabilities, increase the experience of display, build a perfect service platform, innovative display capabilities.
Secondly, e-commerce can save a lot of expenses (such as regular lighting, water supply, heating, and market hygiene, safety and other maintenance expenditures) compared with the fixed-field and business-position of traditional professional markets and the annual sales negotiations. Overcoming the limitations of time and space, quickly accumulating a large number of trading entities and various types of information, and in particular, attracting and bringing together many international buyers. Through the virtual display on the Internet, the unlimited expansion of the intangible market can also increase the expansibility and transparency of product information in the physical market. At present, Jinming International Machinery Mould City makes full use of e-commerce and realizes the "Industry and Trade" format of the machinery hardware mold industry.

Logistics function innovation

Compared with traditional logistics, modern logistics has the characteristics of management systemization, transportation rationalization, warehouse automation, packaging service standardization, loading and unloading mechanization, distribution integration, and information networking. Under the new modern logistics model, a large number of traditional professional market shipping agencies will be integrated into the modern logistics distribution center. Operators only need to transport the goods to the logistics center. Under the unified and coordinated management, they are sorted and circulated by routes. After processing, they are gathered at the shipping point of the corresponding route, which helps to shorten the circulation time, carry out modern trade, reduce social inventory and circulation expenses, and so on.
Supply Chain Technology Innovation

With the help of computer's powerful computing capabilities and instant messaging capabilities of the Internet, professional market sponsors or e-commerce platform providers can automatically match buyers and sellers, match transactions, and can categorize and integrate tens of thousands of supply and demand information. Small orders are large-scale orders, and the maximum possible scale effect is achieved by trading separately with the supply and demand of products. This will enable the traditional "one-to-many" and "many-to-many" complex transactions in the professional market to evolve into "one to one" simple transactions. Both buyers and sellers need only upload supply and demand information to e-commerce network platform providers. Yes, market risks have been greatly reduced and transaction costs have decreased significantly.
Industrial Sewing Machine,Sewing Machine,Sewing Machine for Sale
Fenghua Jade Motor Co., Ltd. , http://www.embroidery-machine-china.com